Aquaculture
.
It takes a team of 3,000 to produce our Greenshell mussels, King Salmon, and Pacific oysters. We're driving vessels, scuba diving around farms, and nurturing our animals – there's unlimited opportunities ahead.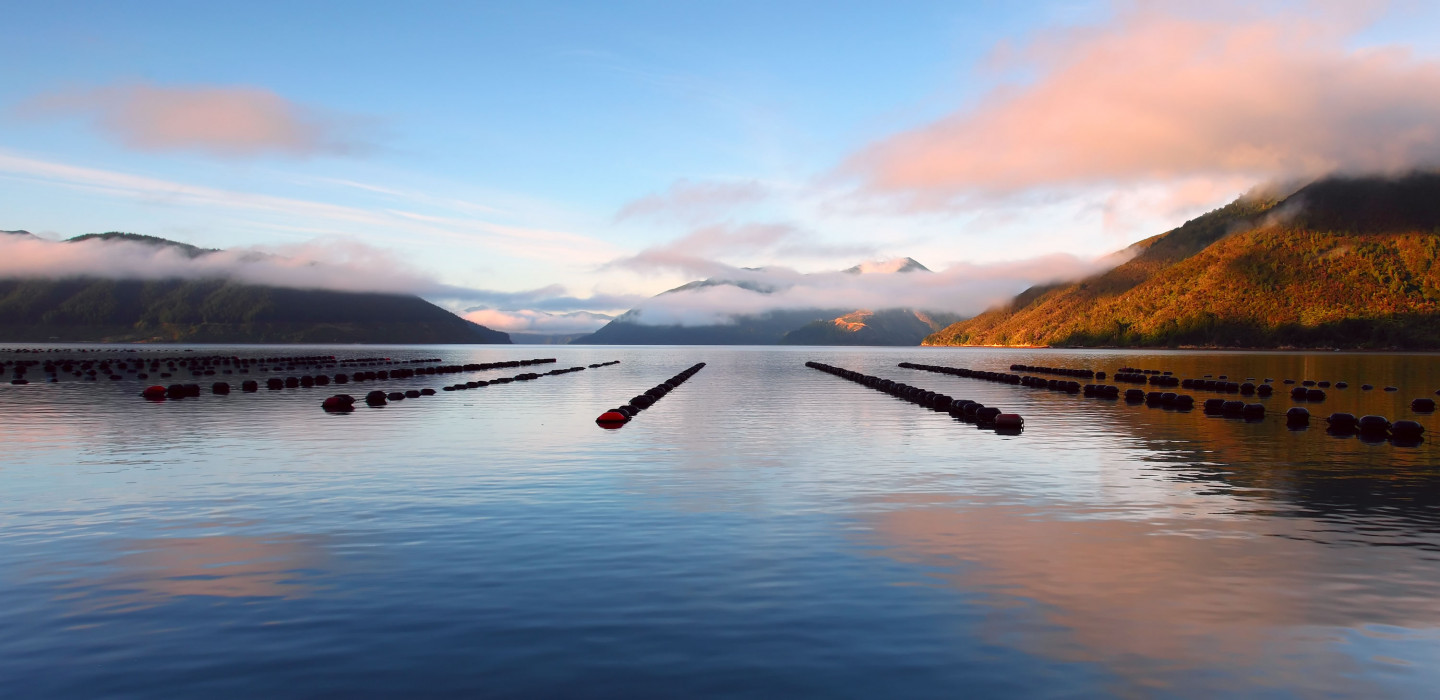 Opportunities in aquaculture
The world can't get enough of our sustainably farmed seafood. To meet demand, the industry is expected to grow exponentially in the coming years.
Help unlock this opportunity for New Zealand. Jobs include permanent and seasonal roles in areas such as boat crews, on-water animal husbandry, engineering yards, dive teams, hatcheries, research labs, and seafood processing facilities. There are entry-level jobs available and opportunities for those looking for a career change.

" I love the sea. I'm a marine scientist, a conservationist, a sailor, a kayaker, a diver, and I'm also a proud salmon farmer "
Types of jobs in aquaculture
Perfect for those with little or no experience. You'll learn the basics of day-to-day salmon husbandry, in-situ net cleaning, automated fish feeding, harvesting, environmental analysing, water testing, and record keeping.

Salmon Farm Diver

Salary: $58,000 – $83,000 per year*

You'll need to be qualified to NZ scuba dive standards for this role. Divers are responsible for farm maintenance including structures, moorings, net mending, surveying the sea floor / benthic environment, and retrieval of salmon mortalities.

Mussel Farm Worker / Deckhand

Don't mind shift work? Have a passion for the outdoors? Mussel farm workers have a variety of tasks from seeding mussel lines, environmental testing, harvesting, and maintenance of mussel farms.

Oyster farm workers undertake a variety of tasks from seeding oyster baskets to farm maintenance, environmental testing to harvesting and quality control.

As a yard worker you'll be responsible for various tasks on land. Jobs include grading and quality control, sorting ropes, and maintenance of equipment ready to be used in the next growing cycle. A forklift licence would be beneficial but not necessary.

Skipper

Salary: $72,000 – $110,000 per year plus shift allowances*

To be a skipper you'll need a current Skipper Restricted Limits (SRL) certificate endorsed for vessels up to 24 meters in length, ideally have background in relevant Marine related studies, and completed certified courses in vessel management. You'll need good leadership and training skills to oversee your crew and daily farm activities.

Processing workers are responsible for overseeing the processing of mussels, salmon, and oysters while ensuring high standards of health, safety, and food quality are met. No pre-employment training is necessary - you'll be trained on the job. If you enjoy being part of a team, an aquaculture processing worker role in one of New Zealand's modern processing plants could be for you.
Training and learning opportunities
Courses in aquaculture are available at various levels through Nelson Marlborough Institute of Technology. The industry works with tertiary providers to support the development of training programmes so that courses align with the industry's future needs.