Dairy
.
Whether it's on farm, in manager roles, or in agri-science, there are opportunities here for those with a range of skills.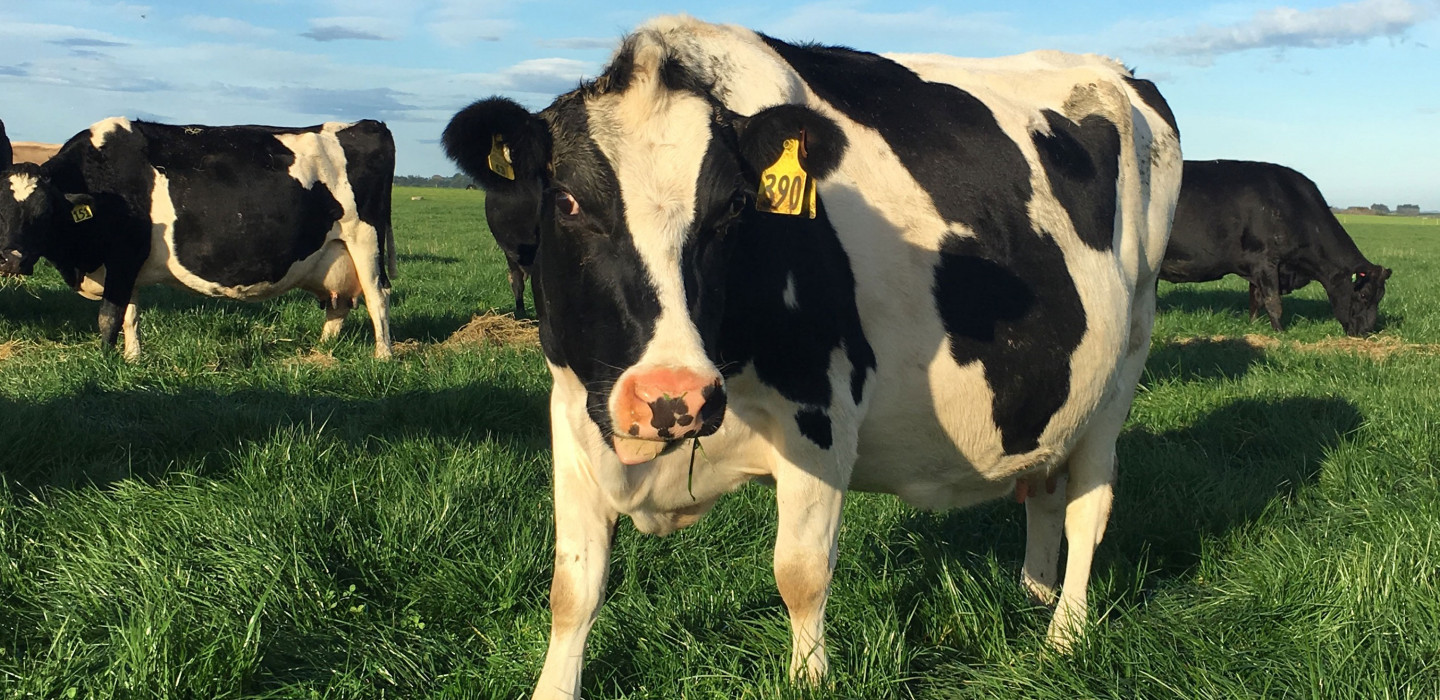 Opportunities in dairy
Dairy farming involves everything from caring for animals, to enhancing the environment and earning good money. There are a range of on-farm roles, with a clear progression path, from being a farm assistant through to a self-employed farm owner.

" Anyone who grows up in town and has no background in farming can go into dairy farming and become successful. "
Types of jobs in dairy
Farm assistant

Salary: $55,000 - $67,000 incl accommodation*

This is the first step for many into a career in dairy. The farm assistant is the hands-on, on-the-farm job where you'll begin to gain valuable experience.

This role will be anything from feeding cows and milk harvesting, to helping with animal health and environmental management to improve the farm's environmental impact.

And farm assistants don't always need formal training, as you'll receive plenty of on-the-job training.

Herd manager

Salary: $65,000 - $77,000 incl accommodation*

Herd managers are responsible for some of the day-to-day running of the farm along with often managing some of the farm staff. They usually start as farm assistants and have a couple of years' experience on the farm.

There are opportunities to study while you work.

Operations manager

Salary: $79,000*

In charge of farm management, operations managers make sure the business works to meet its goals and targets.

This role is often responsible for planning, executing, and monitoring farm operations like feeding, milk harvesting, environmental plans, and people management.

This is a career role to work towards after gaining hands-on expertise as a herd and farm manager.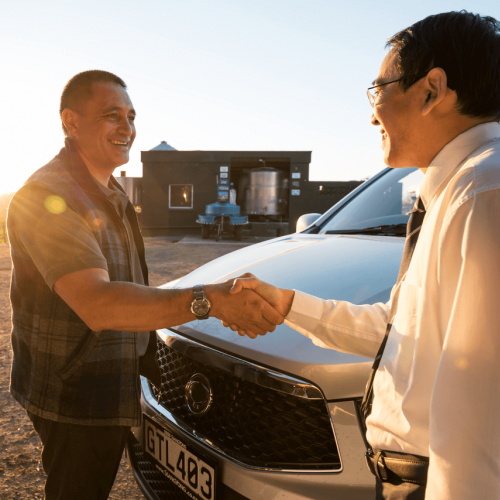 Agri-business
Professionals that provide a range of services to farm businesses
Take your background in economics, retail, and government and apply it to one of New Zealand's biggest industries. Agri-business is the business side of farming and it's vital to the running of the dairy industry.
Dairy utilises skills in banking, consultancy, accounting and retail. In fact, an average dairy farmer uses about 10 different advisers in the running of their business, so there could be a place for you.
Job opportunities in agri-business include being a consulting officer, rural banker or environmental analyst.
Learn more at GoDairy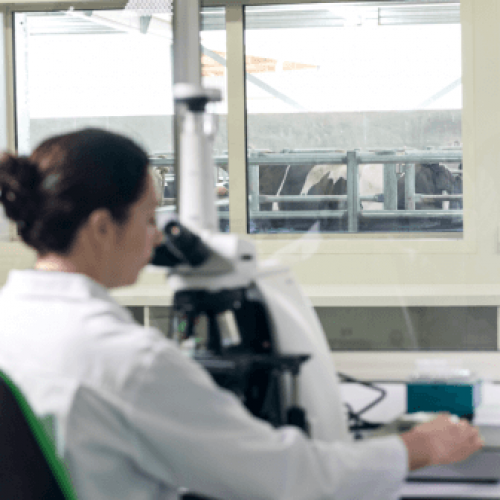 Agri-science
Creative problem solvers who ask why and provide solutions
Science plays an important role in dairy farming. Animal behaviour and nutrition, microbiology, genetics, and technology are all areas where science provides solutions to improve agriculture.
Science roles can include creating better ways to look after our land, and finding more sustainable ways for us to live and farm.
Job opportunities in agri-science include being an animal nutritionist, environmental scientist, veterinarian/veterinarian nurse or research technician.
Learn more at GoDairy
Training and learning opportunities
From formal training to learning on the job, there are a wide range of options to learn dairy farming. Some of these are as short as three weeks until you are 'farm ready' and can begin work on a dairy farm.